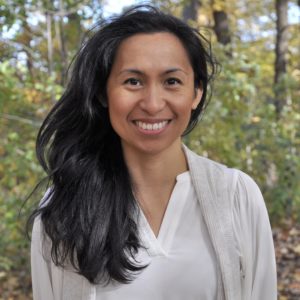 Jennifer Bolus | Integrative Registered Dietitian,
Nutrition Therapist, Whole Health Coach
Hello, I'm Jennifer. Welcome to my digital home. I'm glad we've crossed paths. I trust you've landed here in perfect timing and will get just what you need.
I'm an integrative dietitian, nutrition therapist, attuned eating and whole health coach. My practice has evolved and grown with me since 2007. I have been fortunate to have worked with a range of nutrition related health concerns while working in primary healthcare. My experience in working with hundreds of clients over 15 years has shown me that why and how you eat are as important as what you eat, learning how your body works can be a gamechanger, a compassionate ear goes a long way, and your 'diet' encompasses much more than what's on your plate. It continues to be an honour to serve people on their health journeys.  
My current approach is a fusion honouring modern insights and traditional practices – simple nutrition, attuned eating, biofield science, traditional medicines, and foundational self-care practices. 
Everything I now do with clients is with the intention of facilitating:
Healing and root cause resolutions
Deeper insight into the states of disharmony we find our bodies, minds and selves in so that you can create a map to health and healing can occur.
RE-connection to the incredible wisdom inherent in the body we have ignored, forgotten, learned to distrust, or been oblivious to for various reasons.
Peaceful, healthful and joyful relationship with food and body. 
This internal and intuitive journey to well being is what I do best with others. My hope is that my offerings help you grow to be an empowered eater and decision maker, to feel confident in your ability to create health for yourself, and to feel connected to and trusting of your body's inner wisdom. 
Honours Degree in Nutrition (University of Western Ontario), Dietetic Internship (Ottawa Hospital), Yoga teacher certification (DeLaSol Yoga Studio), Restorative yoga teacher training (Andrea Peloso), Life Force Energy Healing certified (Deborah King), Healing Touch Practitioner Apprentice (Healing Touch Canada), Functional Nutrition (Functional Nutrition Alliance), Primary Care Registered Dietitian (Hamilton Family Health Team, 2007 to 2022)
I wholeheartedly believe and know that  YOU are the expert.
I'm here to guide you and walk with you on your journey inward and upward.